we are excited to welcome you
Getting to Manning Park Resort by Car, Air or Bus is Easy
Manning Park Resort is easily accessible from both the Lower Mainland and the Okanagan. Located on the Hope-Princeton Highway (Hwy. 3), Manning Park Resort is in the heart of the Cascade Mountain Range in beautiful southern British Columbia. Getting to Manning Park is easy by car, air or bus. We also have a shuttle bus that runs regularly from Manning Park Lodge to the Daylodge at the alpine ski area
If you're travelling to us by road, Manning Park Resort is an easy drive of under three hours from Vancouver.
Winter tires are required for passenger vehicles for BC Hwy #3 from October 1-March 31
A winter tire must be labelled with either of the following:
The letters "M" and "S", the minimum legal requirement (mud + snow/all-season tires)
The 3-peaked mountain and snowflake symbol (some manufacturers label with both the mountain snowflake and the M+S symbol)
To learn more about winter tire requirements, see here.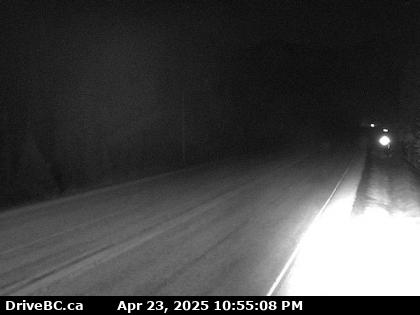 Mountain Man Mike's Bus Service runs from Kaslo to Vancouver (with stops along the way) on Saturdays, with a return trip from Vancouver to Kaslo on Sundays. To book Mountain Man Mike's Bus Service with a pick-up or drop off in Manning Park, See the website and book your trip online: https://mountainmanmikes.ca/
Private Shuttle Bus Service: Canadian Craft Charters offers a reservable private shuttle bus service from Manning Park to Vancouver (and other destinations). To book a shuttle, please contact the company directly: www.vancouvershuttlehire.com​
you're closer than you think
Vancouver (YVR) 3 Hrs
Abbotsford (YXX) 2.5 Hrs
Penticton (YYF) 2 Hrs
Kelowna (YLW) 2.5 Hrs
Hope
Abbotsford
Penticton
Osoyoos
Sumas
Kelowna
Vancouver
Kamloops
Seattle 4.5 Hrs
Spokane 6 Hrs
Calgary 12 Hrs
manning Park
EV Charging Station
---
Manning Park Resort – DC Fast
Manning Park Resort, 7500 Hwy #3, CHAdeMO DCFC, CCS DCFC ports
The high-power car charging station is located near the Hope-Princeton sign across from the lodge, right near the restaurant/washrooms. Come in for a meal, or explore the area. There is also free Wi-Fi here. There is a supercharger station in Hope, a 50-minute drive from Manning Park, and a one hour and forty-minute drive from Vancouver.
A free shuttle service, operated by Manning Park Resort, runs regularly from Manning Park Lodge to the Daylodge at the alpine ski area when the Alpine Area is open.
For Nordic skiers, don't forget that your cross-country trail pass includes one complimentary surface lift ride at the ski area bunny hill and as many trips on the shuttle bus as you like when the Alpine Area is open.
The shuttle runs hourly, and makes stops at Skyview Campground and at the Strawberry Flats Warming Hut on the way up and down. Strawberry Flats is a great place to start or end your day on the cross-country trails.
departing lodge to alpine
|   | DEPARTS LODGE | DEPARTS SKYVIEW | DEPARTS STRAWBERRY FLATS | ARRIVES ALPINE |
| --- | --- | --- | --- | --- |
|   | 8:30 AM | 8:40 AM | 8:45 AM | 8:50 AM |
|   | 9:30 AM | 9:40 AM | 9:45 AM | 9:50 AM |
|   | 10:30 AM | 10:40 AM | 10:45 AM | 10:50 AM |
|   | 12:00 PM | 12:10 PM | 12:15 PM | 12:20 PM |
|   | 1:00 PM | 1:10 PM | 1:15 PM | 1:20 PM |
|   | 3:00 PM | 3:10 PM | 3:15 PM | 3:20 PM |
|   |   |   |   |   |
departing alpine to lodge
|   | DEPARTS ALPINE | DEPARTS STRAWBERRY FLATS | DEPARTS SKYVIEW | ARRIVES LODGE |
| --- | --- | --- | --- | --- |
|   | 9:00 AM | 9:05 AM | 9:10 AM | 9:20 AM |
|   | 10:00 AM | 10:05 AM | 10:10 AM | 10:20 AM |
|   | 11:00 AM | 11:05 AM | 11:10 AM | 11:20 AM |
|   | 12:30 PM | 12:35 PM | 12:40 PM | 12:50 PM |
|   | 1:30 PM | 1:35 PM | 1:40 PM | 1:50 PM |
|   | 3:30 PM | 3:35 PM | 3:40 PM | 3:50 PM |