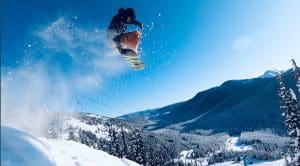 In these rapidly changing and uncertain times we are now offering some new programs to assist our guests in purchasing a season pass.
We have frozen our season pass rates this year, and are extending the Early, Early Bird season pass until October 31.
While we continue to offer exceptionally good pass pricing and some of the best snow in BC, we are also now offering the following:
A new Season Pass Payment Plan
New Manning Park Season Pass Insurance
and a COVID-19 Assurance Policy.
The Manning Season Pass Payment Plan
We understand that this year may have been hard on our season passholders financially, with many Canadians un- or underemployed during COVID-19 times. We recognize these challenges and want to work as much as possible with our season passholders to ensure you are still able to get a great season of skiing and boarding in at Manning Park Resort.
In addition to extending our Early, Early Bird season pass rate until October 31st (extended from June 30th deadline), we are now offering a payment plan for your season pass.
You can start your pass purchase anytime this summer or fall and make easy monthly payments until November 30th. The earlier you purchase, the lower your monthly fee will be.
There is no additional fee for this service. This option is available at the point of purchase on our website. 
Fine Print:
The pass Payment Plan can be started anytime before October 31st

If you purchase before June 30th, you will pay your first payment and then 5 monthly payments.
July: first payment & then 4 monthly payments
August: first payment & then 3 monthly payments
September: first payment & then 2 monthly payments
October: first payment & then 1 monthly payment
November: payment due in 1 payment

Full payment needs to be paid by November 30th. The pass will not be issued until full payment is received.
Payment Plan is only available by credit card or PayPal through our website. The option is automatically available when making your purchase.
Payment is required at the end of each month, with equal payments spread between the date of purchase and November 30th. You will be notified that a payment is due, and you will need to click the link to pay the monthly balance.
The Manning Park Season Pass Insurance
Purchase Manning Season Pass Insurance and be covered for a pro-rated refund on your pass in the event of illness or injury. No refunds will be considered for season passes, unless Manning Park Season Pass Insurance is purchased.
Season Pass Insurance is available for $29 per pass or $59 for a family pass.
This Season Pass Insurance may be used to cover injury, illness or pregnancy which prevents the use of pass for a specified portion of the season; as well as work transfer to a location that is inaccessible to use of the Season Pass.
This is NOT snow insurance.
This does not cover:

non-participation caused by or contributed to by intentional self-injury;
non-participation due to emotional disorders or pre-existing conditions unless you are hospitalized; or
any injury or sickness that does not prevent the participation of skiing.

In the event of a COVID-19 related resort shut-down, please see COVID-19 Assurance Policy below. All season passes will be eligible for COVID-19 Assurance, regardless of Season Pass Insurance purchase.
This Pass Insurance must be purchased at time of season pass purchase and the cost of insurance is non-refundable.
The Season Pass Insurance refund is managed by month. If applying for a refund due to one of the reasons covered by the Season Pass Insurance, you are eligible for the following refund:
Prior to Season start 100%;
Prior to December 31: 75%
Prior to January 31: 50%;
Prior to February 28: 25%;
After March 1: 0%
To make a claim:
To make a claim for your season pass insurance, you must complete a Season Pass Insurance Claim and email to [email protected] Your claim request will be considered from the date that the claim is submitted.
In the event of illness, injury or pregnancy, a doctor's note is required stating the prognosis, and states that the illness, injury or pregnancy will prevent participation and for what length of time.
For a work transfer situation, a letter from your employer is required stating the date and length of relocation.
If your Claim is approved, a refund will be provided to you.
Did you already purchase a season pass this year? If so, add your Season Pass Insurance here:

Click here to add to Individual season passes. Click here to add to Family season pass. 
COVID-19 Assurance Policy
In the case of COVID-19 pandemic continuing, and the Resort is shut by a pandemic outside of our control, season passes purchased for winter 2020 will be eligible for credit in the next season of 2021/22. No refunds will be provided.
This COVID-19 Assurance Policy is based on an 80-day guarantee of operations. If we are unable to offer lift access or Nordic access to our season passholders for less than 80 days of operation, then we will offer a credit of 1% per day under 80 days, to be credited to the following winter season.
This COVID-19 Assurance Policy is available to every 2020/21 Season Pass, including RV season passes. Season Pass Insurance is not required to receive this.
The season pass credit will only be valid for winter 2021/22 for the same season pass purchaser. (non-transferable)
The credit percentage will not be determined until the affected season has completely ended.
A day of operation is defined as one of the alpine chairlifts operating.
This is not a snow guarantee. Manning Park Resort does not guarantee a specific number of operational days due to snow.
We hope that this assists you to make your decision to purchase a pass at Manning Park Resort!
Passes are available now. Please note that the Payment Plan option will be available later this week.