Your Manning Park Forecast & Webcams
Are you planning a visit to Manning Park Resort but want to know the weather before you leave? We have updated Manning Park weather forecasts, as well as a Manning Park snow forecast – everything you need in one place.
Get your up-to-date weather forecast and your Manning Park Snow Report here (please note that the snow report is only updated during the winter season).
What are you looking for?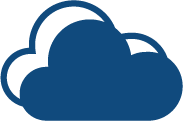 -9°C
Feels like:

-12°C

Wind Speed:

6 km/h

CONDITION:

Cloudy

TRAILS OPEN:

34 / 34
Enjoy Your Time in Nature, Whatever the Season
At Manning Park Resort, there's always something fun to do. Whether the weather is hot or cold, or somewhere in between, we've got the ideal mix of activities so you can enjoy spending time out in nature.
Make the most of optimal powder conditions
The days may be shorter, but there's no less fun to be had at Manning Park. Spend your time out in nature skiing or snowboarding as you enjoy 140 acres of skiable terrain. And, if you're feeling adventurous, why not try Nordic skiing, ice skating, snowshoeing or tobogganing for something a bit different.
The park is situated in a transition zone in southern British Columbia between coastal rainforest and the semi-arid Okanagan. The high precipitation on the coast is balanced by the drier climate in the region to the east of the Cascades so that Manning Park Resort has a high average snowfall (743cm annually) and ideal snow conditions from December until early spring.
Temperatures in winter average -2°C during the day, and -9°C at night, so remember to dress warmly to enjoy your day on the slopes.